De trainingen van ons cluppie voor het nieuwe seizoen gaan de komende dagen alweer starten en het het duurt nog een weekje of 7 en de Eredivisie (!) gaat gelukkig weer beginnen. Vorige week woensdag heeft de KNVB al het concept van het nieuwe competitieprogramma gepubliceerd en vandaag is dan ook het definitieve programma gepresenteerd.
Hoog tijd voor de redactie van De Trouwe Honden om ons vaste computermannetje weer aan het werk te zetten om een handig bestandje voor jullie te laten bouwen zodat alle wedstrijden in je digitale agenda komen te staan. Helaas hebben ze het bij de KNVB niet voor elkaar gekregen om alle 34 wedstrijden al te voorzien van een datum en tijdstip. De wedstrijden die nog geen vaste dag en aanvangstijd hebben staan in ons documentje fictief op zondagmiddag 14:30 (lekker oldskool!) gezet. Wanneer deze wedstrijden zijn ingepland mogen jullie deze zelf in jullie agenda naar de juiste datum en tijdstip verplaatsen.
Het programma voor je digitale agenda kun je hier downloaden. En de instructies om de wedstrijden te importeren in je Google of MS Outlook agenda.
Succes!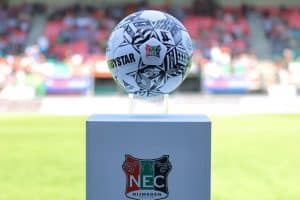 Foto: Rob Koppers